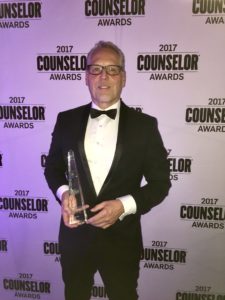 In una serata di gala che si è tenuta a Chicago, l'Asi (Advertising Specialty Institute), associazione americana che riunisce i principali esponenti dell'industria promozionale, ha conferito a Ralf Oster, ceo di Pf Concept, il titolo di "Person of the year 2017".
Ralf Oster guida la multinazionale olandese specializzata in articoli promozionali e regalistica dal 2012. In questi anni si è distinto per una leadership che ha contribuito, con passione e iniziative strategiche mirate, alla crescita della company sia dal punto di vista della clientela sia attraverso l'arricchimento del portfolio di prodotti e dei brand e lo sviluppo di nuove soluzioni promozionali creative e di alta qualità.
"Sono le persone a determinare il successo di un'azienda – dice Ralf Oster -. Per coinvolgere la mia squadra di manager e venditori nel raggiungimento degli obiettivi comuni è stato essenziale trasmettere al team una visione solida e proiettata nel futuro". Una visione del futuro in cui saranno sempre più determinanti, per Pf Concept, i processi di digitalizzazione e una sempre maggiore attenzione ai temi della sostenibilità produttiva intesa come tutela sia dell'ambiente sia delle condizioni di lavoro.