L'agenzia di comunicazione integrata Acqua Group ha annunciato la nomina di Gabriele Dorfmann come nuovo head of loyalty.
Già head of r&d nella business unit torinese di Seri Jakala (per cui ha curato lo sviluppo concept, prodotto e licensing per i loyalty program internazionali), Dorfmann ha alle spalle una carriera ventennale.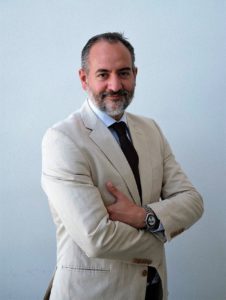 Dopo essersi occupato nella seconda metà degli anni Novanta dello sviluppo e gestione del contact center di Epson Italia, nel 2002 esordisce nel loyalty marketing entrando in  Dream Team, per cui segue il program management e l'accounting di Coop (sviluppando parallelamente l'offerta aziendale delle sempre più richieste consumer experience).
Con l'acquisizione nel 2008 di Dream Team da parte di Brand Loyalty, diventa sales manager: la strategia commerciale si concentra su short promotion e kids promotion, con operazioni ad alto investimento; nel 2010 Brand Loyalty acquisisce la digital company Ice Mobile, per la quale Dorfmann cura il business development in Italia con il ruolo di sales & digital consultant; è del 2014, poi, la sua nomina come head of marketing & project development di Brand Loyalty Italia.