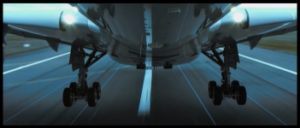 Per celebrare il 35° anno di collegamenti aerei tra Europa e Asia, Finnair e l'aeroporto di Helsinki hanno realizzato il cortometraggio East and West Side Story, primo caso di branded entertainment per quanto riguarda una compagnia aerea e un aeroporto che così intendono utilizzare la comunicazione per raggiungere un numero più vasto di potenziali utenti nel mondo.
East and West Side Story, prodotto da B-Reel Films e interpretato da Anne Bergstedt e Jae Hoon, racconta di una famosa scrittrice che ha bisogno di privacy, mentre il mondo intero vuole averla sotto i riflettori. La trama è ambientata in tre continenti, dagli Stati Uniti alla Corea fino in Finlandia. Il film ha due registi: Young-Wok Paik "Wookie", coreano, e Johan Storm, svedese, hanno sviluppato ciascuno un punto di vista sulla stessa storia.
Il cortometraggio è stato presentato il 6 settembre 2018 a un evento molto speciale all'aeroporto di Helsinki, dove un hangar è stato trasformato in cinema per una notte. Gli ospiti sono stati accolti da Renny Harlin, l'affermato regista di Hollywood e uno dei registi più richiesti in Cina.
East and West Side Story è stato pubblicato anche su Youtube per dare massima visibilità all'evento.   (I.M.)