Coca Cola, Diesel, Samsung, Amazon sono alcune delle marche premiate in occasione di Best Brands 2023, l'ottava edizione della ricerca che integra le performance delle marche al loro vissuto emotivo ed esperienziale, realizzata da GfK mediante  6.000 interviste e 16.000 valutazioni.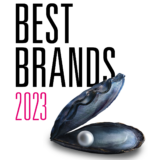 Ad annunciare i premi nel corso di una serata di gala negli Studi Rai di via Mecenate la presentatrice Filippa Lagerbäck, affiancata, tra gli altri da Giovanni Ghelardi di Serviceplan Group, Enzo Frasio di GfK, Lorenzo Sassoli de Bianchi, presidente di Upa, l'associazione che patrocina l'iniziativa dagli esordi.
Nella classifica Best Product, che riunisce i brand storici radicati nella nostra cultura, svetta Coca Cola seguita da Dash, Nutella, Nike, Mulino Bianco, Rio Mare, Alexa, Lego, Sony/PlayStation e Kinder.
La classifica Best Growth Brand evidenzia in particolare la voglia di tornare a vivere "al massimo" dopo gli anni della pandemia. In questa categoria al primo posto c'è Diesel e, a seguire, Jbl, Mattel, Microsoft Xbox, Nintendo Switch, Allianz, Iliad, Ace, Divella, Tempo.
Il Best Sustainability Brand del 2023 è Samsung, seguito da Amazon, Tempo, Algida, UnipolSai, Svelto, Dash, Mercedes, Miele e Bosch. Amazon, inoltre, ha ottenuto il Best Phygital Brand, che premia "le marche che hanno saputo guardare al futuro superando la dicotomia tra reale e virtuale, tra fisico e online e che ci affiancano in un flusso continuo di comunicazione e offerta che le rende sempre vicine e disponibili". Tra gli altri brand premiati in questa categoria vi sono Nike, PayPal, Ovs, H&M, Coca Cola, Samsung, Mulino Bianco, Dash, Esselunga.
Il premio al brand Best of the Best 2023 è andato, infine, a Nutella, riconosciuta come la marca che più di ogni altra è riuscita a presidiare le quattro aree valoriali dei ranking: l'attenzione nei confronti del prodotto, la dinamicità e la capacità di crescere, l'attenzione ai diversi aspetti della sostenibilità e l'apertura sia al mondo fisico sia al digitale.
Redazione